We have been providing septic services in the Lakeland area since 1959.
There are a number of homes in the Lakeland, Florida area that are not on the public sewer system. These homes have a septic system instead, and that entails the need for a variety of septic services. At Lee Kirk & Sons Septic, we have been providing septic services in the Lakeland area since 1959.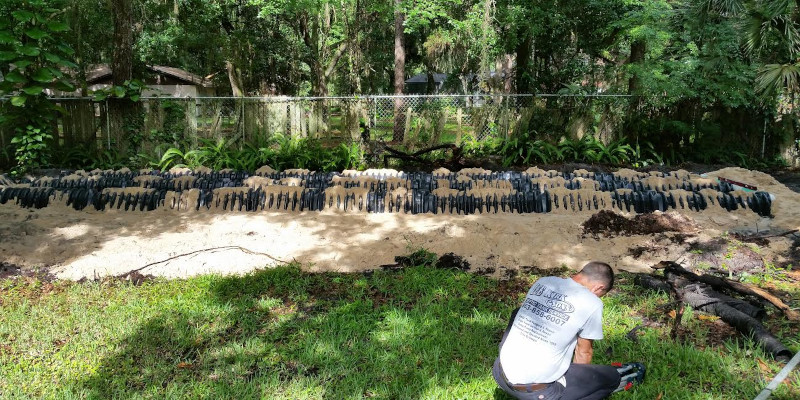 There are a number of reasons why you should call us for your septic service needs, including:
Dedication – This is not just a business to us; it is a passion to our family, with four generations and going strong! The business was started by Harold "Dude" Kirk when he moved here from Greensborough, North Carolina. Later, his son, Lee, followed in his father's footsteps. Lee continued to keep this a family business by bringing his son, Mike, on board, and then Mike brought on his son, Kevin. With four generations all involved in keeping the family tradition of high-quality workmanship alive, you simply won't find better septic services anywhere else.
Free Estimates – We provide free estimates for all our septic services, so you always know up front what your project will cost.
Going Above & Beyond – We don't just do the minimum needed when we perform septic services – we always exceed your expectations! For example, we always include free filter cleaning with all septic tank pumping services, where applicable.
State-of-the-Art Technology– We keep up with all the newest technologies. In fact, we often beat other companies to the punch. We were one of the first septic companies in Polk County to use infiltrator or chambered-type drain field systems, and we've since progressed to modular, A.T.U., drip irrigation or low-pressure dosing systems.
Whether your septic service needs include a new septic installation or small septic repair or anything in between, we can take care of you. We handle both commercial and residential septic services, and no project is too small or too large. Call us today for your free septic service estimate!
I would definitely recommend them.
"They are definitely professional and honest. They came to empty my septic tank the same day that I called them. The price is fair and reasonable. I would definitely recommend them to anyone who needs this type of service. Thank you, Lee Kirk & Sons Septic, for the work that you've done."
★★★★★ -Denise D.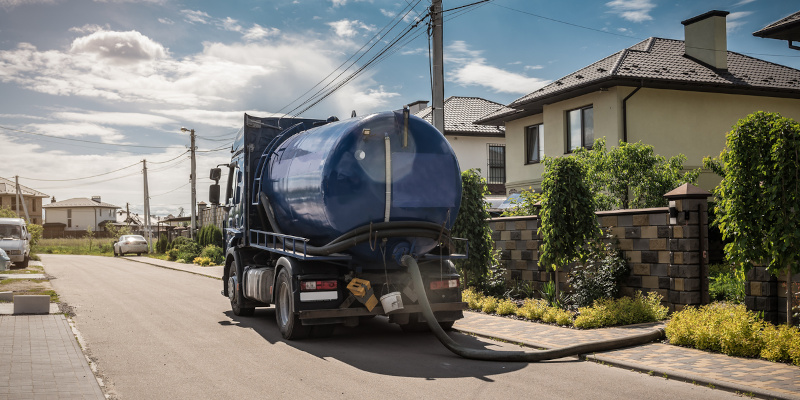 Residential Septic Services
The residential septic services we offer include pump repairs & replacement, septic tank installation, and septic tank pumping.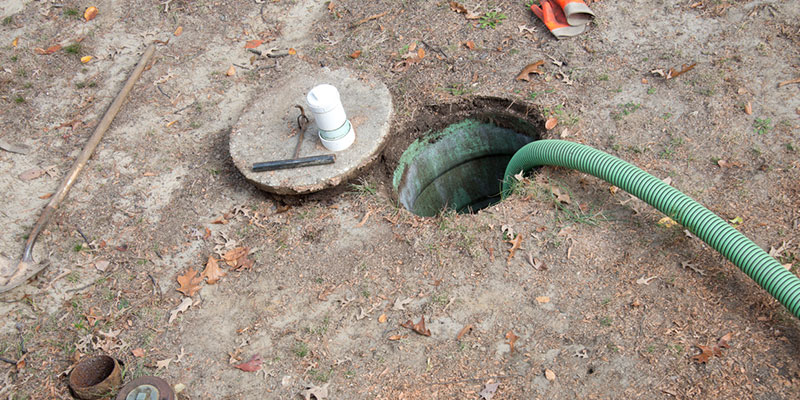 Septic Tank Pumping
With a little maintenance, such as septic tank pumping, your system can work well for years to come.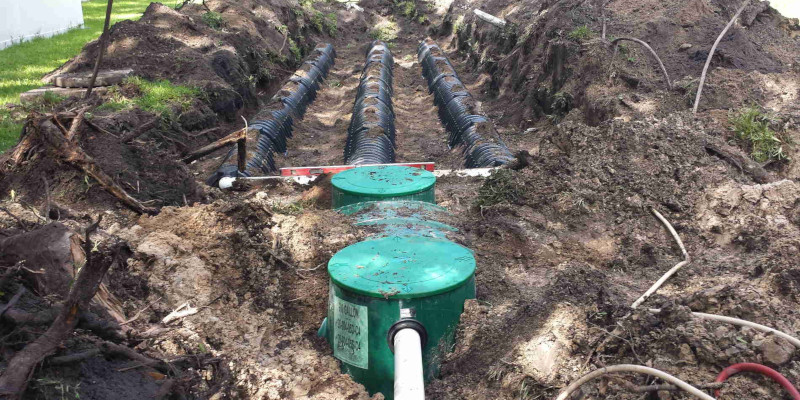 Drain Field Repair
Even if you are being cautious in your water usage, you might still require drain field repair.
We can handle all your septic needs, no matter how big or small.
An Introduction to Our Septic Services
Whether you're a long-time customer or you're new to our septic services, we want to make sure you know what we offer to our valued customers in the Lakeland area. Here are just a few of the main septic services we provide:
Septic pumping—While you don't have to do much to keep your septic system up and running, septic pumping is one of our septic services you shouldn't go without. When we pump your septic tank, we remove solid waste from the bottom of your tank, so additional wastewater has somewhere to go. Putting off this necessary service can result in hazardous backups or even complete system failure.
Septic tank installation—When you need a new septic system installed, you want to make sure it's done right. Our septic professionals will ensure that every component of your new tank is installed correctly, so you experience reliable operation for years to come.
Drain field repair—A malfunctioning drain field can mean big problems for your entire septic system. Our professionals will come and assess whether we can fix your drain field or if it is in your best interest to install a new one on your property.
If you believe something is wrong with your septic system, but you aren't quite sure, we'd also be happy to come and perform a thorough inspection of your drain field, septic tank, and other system components. To find out more about our septic services or to schedule an inspection, give us a call today!
FAQs About Septic Services
Even families that have lived in a home with a septic system for years can find themselves having questions about septic services from time to time. If you are new to having a septic tank, you are likely to have even more. At Lee Kirk & Sons Septic, we never leave a question unanswered, so you can feel confident in reaching out to us to learn more about your home's septic system and the septic services it needs to perform reliably and efficiently. Here are a few common questions we have been asked in the past:
How often should I call for septic services?
The first time to call is before you close on a house so we can inspect the septic system to be sure there isn't anything wrong with it. After that, it is a matter of staying on top of regular checkups on a schedule that best fits your situation. We are happy to make a recommendation based on the age and condition of your home's septic system.
What septic services can you help me with?
We offer a variety of residential septic services, including everything from drain field repair and septic tank cleaning / pumping to septic tank installation, maintenance, and sump pump repairs and replacement.
How long do septic services take?
It depends largely on which septic services you need. An inspection doesn't take very long, and even maintenance is pretty quick, but repairs or replacement services are going to take a bit longer. We will always let you know what to expect based on what work is needed.
---
At Lee Kirk & Sons Septic, we offer septic services in Polk County and the rest of Central Florida, including Lakeland, Plant City, Davenport, Winter Haven, Tampa, Bartow, Brandon, Lake Wales, Pine Hills, Fort Meade, Haines City, and East Tampa.
Why Lee Kirk & Sons Septic?
When it comes to keeping your septic system in great shape, our team at Lee Kirk & Sons Septic is here to help. As septic professionals who serve the Lakeland, Florida area, we're known for the quality of our services, which include septic tank pumping, septic tank installation, drain field repair, and more, as well as our ability to tackle the toughest jobs.
See what some of our satisfied clients are saying about our septic services.
How Septic Services Benefit You
Similar Services We Offer: