The stress that comes with septic tank installation is based on money. What could be worse than investing thousands of dollars into an essential part of your home and discover you've purchased a lemon? This is a nightmare scenario that can be avoided. A few essential tips can help spare you the heartache of sinking far too much cash into this one aspect of your home.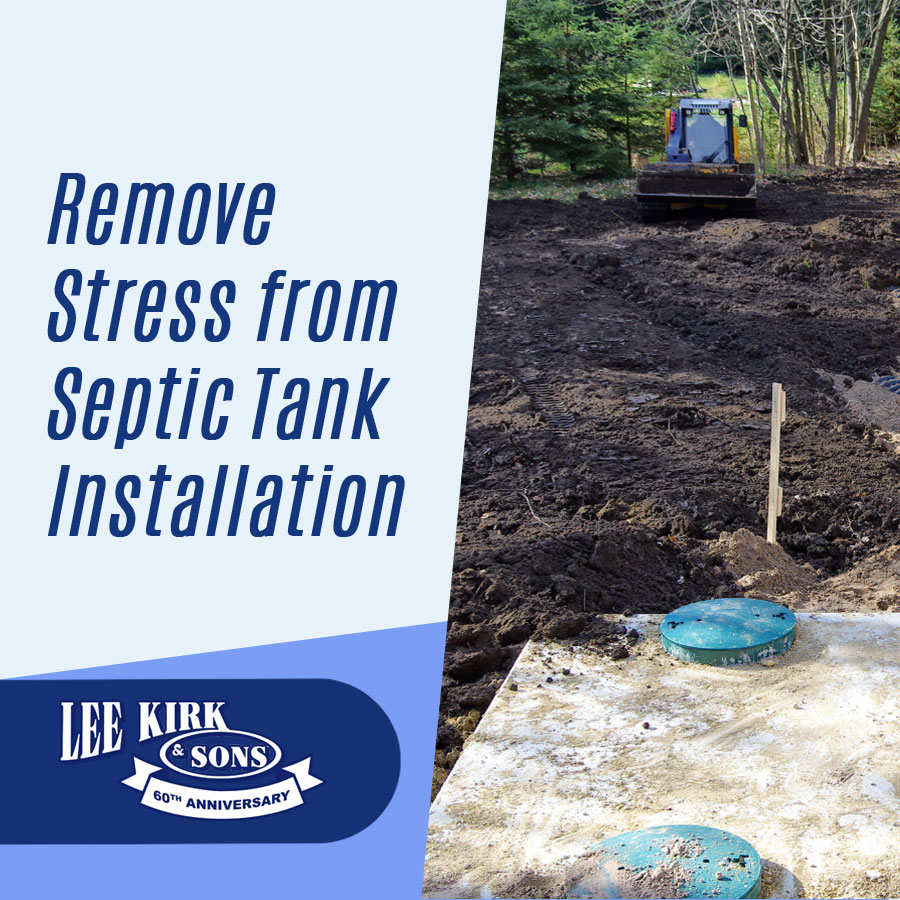 The first and worst possibility is your new tank won't work properly, possibly resulting in backwash after flushing, pooling water gathering on your property, or an odor that will travel through the neighborhood. This can be avoided if you hire highly experienced professionals who have a good reputation for septic tank installation. They'll need to use the best construction materials and practices.
A confident, skilled contractor is going to provide a good warranty, which is a huge stress reliever. If the contractor you hire offers a multi-year warranty, you're probably in good hands. Your contractor should also be readily available in case something goes wrong. That way you don't have to wait or pay more if anything were to happen to your newly-installed system.
We at Lee Kirk & Sons Septic have served Lakeland County reliably since 1959 and offer a five-year warranty on our septic tanks. We can be reached evenings and weekends if any issues come up and even offer free filter cleaning for every tank we pump. Stress-free septic tank installation is just a call away!