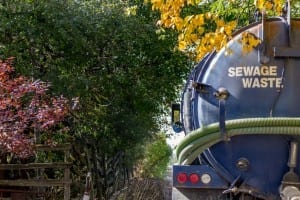 Septic system cleaning can be a dirty job, but it is one of the most important things you can do for your home, your septic system's longevity, and your peace of mind. Having a company you trust clean the septic system is also very important, as a septic system cleaning will not only remove solid waste from the tank, but allow a professional to inspect the tank for signs of wear, damage, or other issues that could affect how your septic system works now and in the future.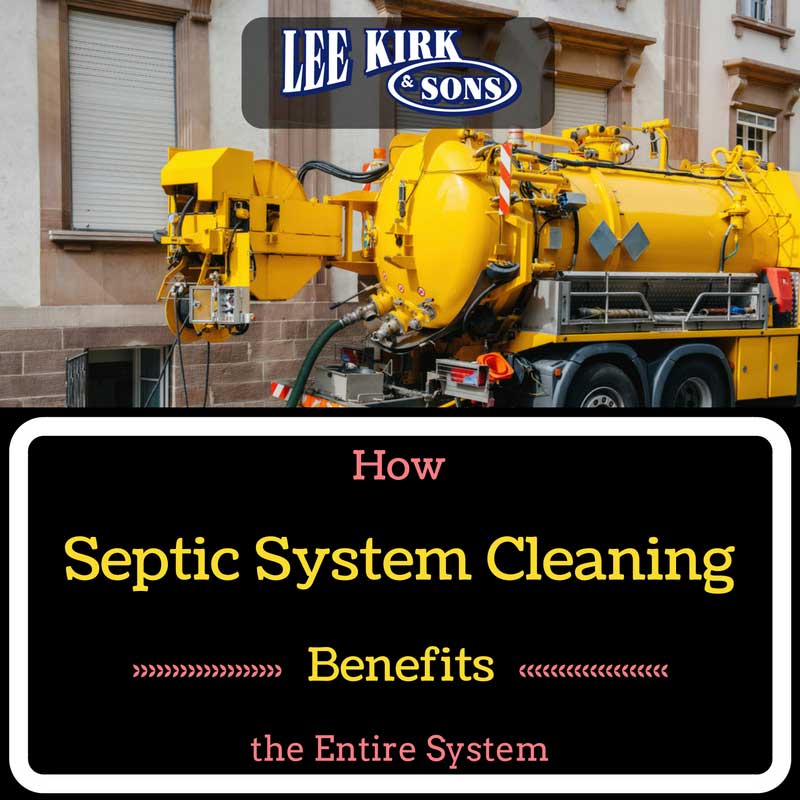 By removing built-up waste during a regular septic system cleaning, the septic tank will be able to function more efficiently. With more time for solid waste to settle out, less particulate matter will be passed onto other steps in the process, and the entire system will have a longer life span with less wear and tear on the components.
In addition to removing built-up waste, a septic system cleaning will allow for a careful inspection of the tank, with special attention to the inlet, outlet, baffle system, and condition of the tank itself. While most septic tanks have a lifespan of 10 to 20 years, variables like soil quality, type of tank, local terrain and water levels, waste water flow rate, and condition of the drain field can all affect the lifespan and performance of the entire septic system. By spotting potential issues sooner rather than later, repairs can be made before the entire systems suffers a backup or other catastrophic failure.
Lee Kirk & Sons Septic has over a half-century of experience as a family-owned and operated business serving Davenport, Lakeland, Plant City, and greater Polk County. We offer a free estimate to all potential clients, and a free filter cleaning is included on all applicable septic tanks we pump. Give us a call today!