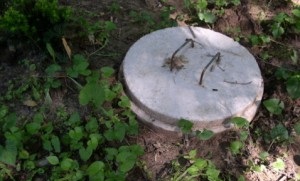 One in four homes in America have septic tanks because they provide a cost-effective and clean way to get rid of waste water. If managed properly, a septic tank can provide many years of trouble-free service; however, the only way to ensure this is through regular inspection and proper septic tank pumping.
Many people want to know how often septic tank pumping is required, but there's no set answer because various factors determine when a tank needs to be pumped. Nevertheless, there are ways to estimate when a septic tank requires pumping, and there are things you can do to lengthen the time before it is necessary.
Most often, there are two factors that influence the frequency of pumping. The first is the number of people in the household, and the second is how the system is used. Obviously, the more people using it means more waste water is generated. While this isn't something you can do much about, it is something to keep in mind when scheduling maintenance for a septic system. For example, in an average 4-bedroom home with a 1,200 – 1,500 gallon tank and 4 household members, the tank usually needs to be pumped every 3 – 5 years.
The use of the system is one thing every homeowner can adjust and monitor to extend the time between septic tank pumpings. It is really important to manage the type of solids that enter the system and the amount of waste water. Also, repairing drips and leaks is another way to avoid the overuse of water, which causes the tank to fill faster.
If you are in need of septic tank pumping in Lakeland FL or would simply like more information, give us a call at Lee Kirk & Sons Septic. We offer all the essential septic tank services, including septic tank cleaning, septic tank pumping, pump repair, and more. Request a free estimate today!