We're a leading local septic company that stands behind the work we do.
When you need a septic company that offers service in the Lakeland, Florida area, trust our team at Lee Kirk & Sons Septic. We're a leading local septic company that stands behind the work we do. Our technicians are experts in the septic industry and can handle a wide range of needs, whether you're looking to have a new or replacement system installed on your property or you have a component in need of repair. When installing new systems, we take such pride in our workmanship that we offer a five-year warranty on our drain fields. If any part of the drain field fails within the five-year warranty period, we'll fix it at no cost. At the end of the warranty, we'll come to your property to perform a full assessment of your system and let you how well it's working and whether anything is needed.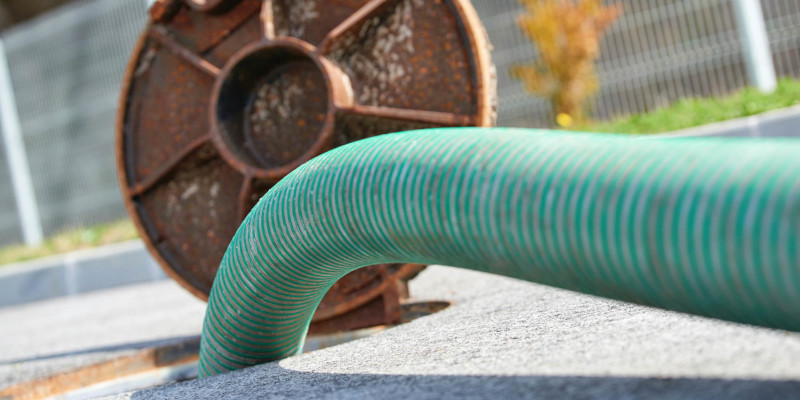 Our team members can also take care of a number of other needs related to septic systems for property owners. We offer septic repairs, drain field service, septic maintenance, and sump pump services. As a top local septic company, we're proud to take care of our clients' systems. We also use high-quality, proven materials when installing new and replacement systems.
Something that sets our septic company apart is our affordable pricing on all services. We want to help our clients, so we'll take care of your needs regarding your system and give you tips to keep it working properly. For a free estimate on a septic tank installation or service, contact us today.
FAQs About Our Septic Company
You can't be in business as long as we have at Lee Kirk & Sons Septic and not have had hundreds of questions from customers who aren't quite sure what to expect from a septic company. We welcome your questions because it gives us the opportunity to share our knowledge and help families in the Lakeland, Florida area better know us. Here are a few questions are often asked:
What warranties do you offer?
We have confidence in the work we do, and that's why we offer a free warranty of up to five years on all of our new
drain field systems
. If any part of your drain field fails within the warranty period, we will fix it for free. At the end of five years, we will come out inspect your system and clean your filter and let you know how well your system is still working and determine if you have any leaks or any other potential problems.
Do you offer free estimates?
Yes! We believe it is our obligation to give you a straight answer about the condition of your septic system and what it will cost to resolve any problem you might be having.
How long has your septic company been in business?
The Kirk family has been serving the septic and waste disposal needs of Central Florida since Harold "Dude" Kirk moved to Lakeland in 1959, bringing with him the original Kirk's Septic Tank Service. He and his son, Lee Kirk, worked this business for many years, eventually prospering into Lee Kirk & Sons Septic Service in 1973. From there, the business steadily grew as Lee Kirk and his son, Mike, strived to keep the family tradition of high-quality workmanship alive. Now Mike Kirk and his son Kevin proudly serve Polk County and surrounding areas with the same quality and customer service we've valued since 1959.
---
At Lee Kirk & Sons Septic, our septic company proudly serves Polk County and the rest of Central Florida, including Lakeland, Plant City, Davenport, Winter Haven, Tampa, Bartow, Brandon, Lake Wales, Pine Hills, Fort Meade, Haines City, and East Tampa.