We offer septic tank cleaning, as well as a variety of other septic services in Tampa, FL.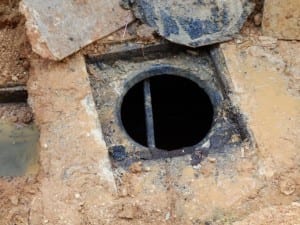 Septic Tank Cleaning in Tampa – There are many signs that you may need to hire a professional for septic tank cleaning. At Lee Kirk & Sons Septic, we have a very precise method for determining if your tank needs cleaning or not. Depending on your tank size, occupancy level and general usage, you may need septic tank cleaning as much as once every year.
While it is best to call our professionals to check your septic system and to clean it out, there are signs you can watch for that will tip you off that its time to give us a call. A foul odor or backed-up drains inside your house are good indications that something is amiss. Pooling water around your drain field is also a dangerous sign, as is overly lush or green grass. If you notice any of these signs, contact us at Lee Kirk & Sons Septic for septic tank cleaning.
Top Septic Components that Need Inspection
When it comes to your septic system, you may already know that you need routine cleaning of your septic tank and that your septic company will do at least a cursory inspection of the tank. But what about the other components of your septic system, like the lift station or drain field? While septic tank cleaning is certainly the first step towards a system that works well, you can always ask your septic professionals to check the backwater valve, lift station, drain field, sump pump, or any other component that can wear out over time. This way, you have complete peace of mind.
We have been in the septic business since 1959 when our family first started this company. Now, four generations later, we're still going strong here in Polk County! We offer septic tank cleaning, as well as a variety of other septic services in Tampa, Florida, as well as the neighboring areas. We offer affordable prices and work on both residential and commercial septic systems. We also offer a five-year warranty on new septic systems that we install, providing free maintenance and repairs if something should happen during the first five years. For septic tank cleaning that is reliable and efficient, contact us today at Lee Kirk & Sons Septic.
---
At Lee Kirk & Sons Septic, we offer septic tank cleaning services in Polk County and the rest of Central Florida, including Lakeland, Plant City, Davenport, Winter Haven, Tampa, Bartow, Brandon, Lake Wales, Pine Hills, Fort Meade, Haines City, and East Tampa.
Similar Services We Offer: