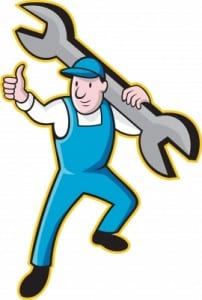 Few things are as important as the septic tank in your household, so when you need new septic system installation, you'll want to make sure you choose an excellent company to provide the service. In order to do this, look for the following:
An Experienced Septic Contractor – Find out who owns the business and how long they have been performing septic system installations. Is the company insured and licensed? Are there any complaints against it? Do the technicians have experience in the latest septic technologies?
Excellent Customer Service – Ask about the company's clean-up procedures after installation. Will the yard over the drain field be repaired? Will sod or seed be laid? Will they respectfully listen to your concerns and requests?
A Good Warranty – Look for a company that takes so much pride in their work that they offer a free 5-year warranty on new septic system installation. At Lee Kirk & Sons Septic in Lakeland, Florida, we do just that! This means that if any part of your system fails within the warranty period, we will fix it quickly and efficiently – at absolutely no cost to you. Five years after your new septic system installation, we will also visit you (at no charge) to inspect the system and clean the tank filter. Moreover, we'll tell you how well the system and the drain field are working. If we detect any leaks or other potential problems, you'll be informed.
In addition to the 5-year warranty, we also offer warranties for work performed on existing septic systems. Contact us today or visit our website for more information about our excellent warranties.