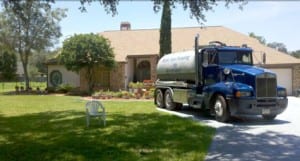 Location, location, location! That's the #1 reason why people are buying homes in Polk County, Florida, especially in the Lakeland area. Being smack dab in between Orlando and Tampa, with easy access to the Polk Parkway and Interstate 4, Lakeland feels like a small town, even though its population is around 97,000.
There are homes for sale very close to all the main attractions in Orlando and Tampa, such as Sea World, Bush Gardens, Universal Studios and the Disney World Theme Park – not to mention the pristine beaches that attract thousands of property buyers every year. The area has so much else to offer with no less than 38 natural lakes.
This is why so many people are buying homes here, either as investments or as vacation homes. All of this means that an increasing number of newcomers will be looking for residential septic services. Many people choose to retire here because the cost of living is low. There's no tax on groceries, no income state tax, and sales tax is only 7 percent. The average price for a 3-bedroom single family home in this area is only $103,000.
If you are one of the many newcomers to Polk County, at some stage you're likely going to need residential septic services. When you do, look no further than Lee Kirk & Sons Septic. Our company has been operating since 1959. Four generations later, we still provide the highest level of workmanship and customer care. We utilize all the latest technologies, and our residential septic services also include aerobic system installation and maintenance.