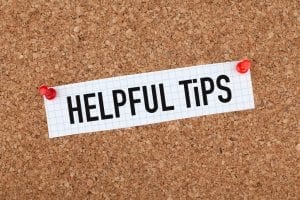 Every home and business has to have a way to deal with wastewater. A common solution when there isn't access to a public sewer is to go with septic tank installation. While it may involve significant costs, initially, the lack of a monthly bill for using the municipal system can make it worthwhile in the long run. The important thing is to have the installation done properly so that you don't face repair and other ongoing costs that would tip the scales. Here are a few tips to consider when designing and installing a septic tank.
First, consider that design is very important. You need to choose the best location for the septic tank as well as the drain field. It is vital that this area not be one where there will be trees or other heavily rooted landscaping, a structure, a driveway or the potential for vehicles to be driven over the area. It should also allow for easy access from the home so that complex drain lines that could cause an issue later are not necessary.
Another part of the design process is choosing the right size and type of septic tank. In most locations, there are regulations in place that dictate the minimum standards that must be met. This will be tied to the size of the home or business, but you should also consider future plans which may make a larger septic tank a wise idea. For example, if you believe you may add on to your home later or even put another living space in, you'll want a larger tank to avoid problems.
When it comes to the actual septic tank installation, while this can be done as a DIY project, it is not advisable. Unless you have experience, you could easily end up with a real mess on your hands and not pass inspection either. Your best bet for septic installation in the Lakeland, Florida area is calling us at Lee Kirk & Sons Septic. Our family has been serving the septic system needs of this community since 1959 and we take pride in keeping our family tradition of high-quality workmanship alive and well.