We offer highly competitive pricing for all our septic tank installation jobs in and around Central Florida.
Septic Tank Installation in Central Florida – There are few things as important to your home as the septic tank system, so when you need a new septic system installed, you will want to make sure you have chosen an excellent septic tank installation company to perform the service.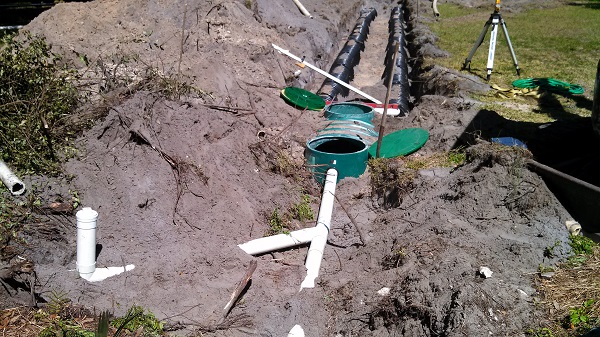 The following are key things to look for when selecting your septic system installation business:
1) A High Quality, Experienced Company:  Find out who the owner is and how long he or she has been in the business of septic tank installation.  Learn about the company.  Are they licensed and insured?  Do they have any complaints against them?  Are they experienced in the latest septic system technologies?
2) Warranty:  Make sure the company you choose has an extensive warranty that covers all parts of the system, including the drain field, for up to 5 years.  Before the warranty is up, they should come and inspect your system and ensure everything is still working well. We also offer warranty packages for existing septic systems.
3) Customer Service:  Learn about the company's clean-up procedures after the septic tank installation.  Will they repair the yard over the drain field?  Lay seed or sod?  Will they listen respectfully to your requests or concerns?
Here at Lee Kirk & Sons Septic, we meet and exceed each of these requirements. As a family business with over 50 years of experience, we are licensed and insured with a great history of successful septic tank installations serving the Central Florida community. We offer a thorough 5-year warranty that covers every part of your septic system. And before that warranty is up, we will come and check your system to make sure it will continue to work well for many years to come.  We value our customers and will work hard to meet your every need.  Give us a call today for a free septic tank installation estimate, and we'll provide you with the best service available in the septic system installation business.
---
At Lee Kirk & Sons Septic, we offer septic tank installation services in Polk County and the rest of Central Florida, including Lakeland, Plant City, Davenport, Winter Haven, Tampa, Bartow, Brandon, Lake Wales, Pine Hills, Fort Meade, Haines City, and East Tampa.