Let us complete regular septic tank pumping for ideal efficiency of your system.
When you have a septic system, it is critical that you take proper care of it. A septic system that has been properly cared for can be just as efficient as a city wastewater treatment plant– sometimes even more efficient! In order to keep your septic system working properly, one of the most important things you can do is ensure that your septic tank is never at a point where it is overflowing. Regular septic tank pumping is going to be your best preventative course of action for your septic system, and our team here at Lee Kirk & Sons Septic is ready to help you with all your septic tank pumping needs.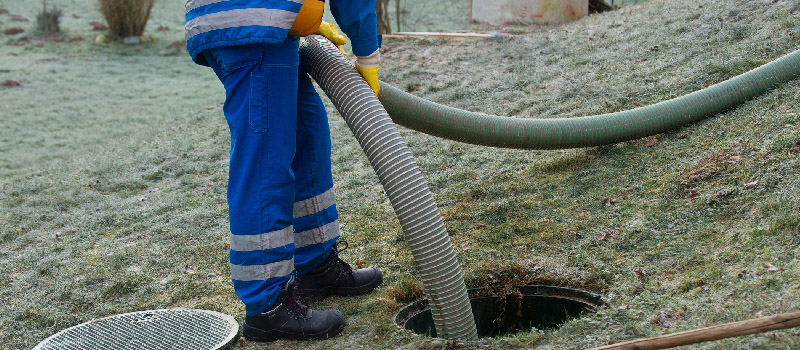 When you flush wastewater or solid waste down your drains, they flow out of your home through the pipes and into your septic tank. Here, the waste is allowed to settle, and the bacteria will break down the solids, allowing the wastewater to separate and rise to the top. While the effluent water is able to move through the system further for additional treatment, the solids are left in the tank. Eventually, the tank will be too full of solids and will need to be pumped to avoid serious problems.
Septic tank pumping schedules can be confusing to some people because they are highly varied. Things like the size of your tank, the size of your household, and even your laundry and garbage disposal habits can play a role in the scheduling of your septic tank pumping. On average, people should have their septic tanks pumped every 3-5 years, but you should always err on the side of caution for your tank. If you have questions about septic tank pumping, give us a call today for a free estimate. Should we perform your septic tank cleaning, we'll throw in a free filter cleaning. Contact us today!
---
At Lee Kirk & Sons Septic, we offer septic tank pumping services in Polk County and the rest of Central Florida, including Lakeland, Plant City, Davenport, Winter Haven, Tampa, Bartow, Brandon, Lake Wales, Pine Hills, Fort Meade, Haines City, and East Tampa.
Similar Services We Offer: