In addition to septic tank pumping, we can handle a range of other septic needs on your property.
The average homeowner doesn't spend much time thinking about the plumbing system in their home. As long as everything is functioning and flowing properly, the components that move water and waste don't have to be a significant part of your thought process. However, when something goes wrong, plumbing is just about all you can think of, as a plumbing issue in your home is a serious concern. If you have a septic system, you could end up with a backup, which leads to an unpleasant situation on your property. In the case of septic and plumbing components, maintenance can prevent issues from arising, helping to keep things flowing.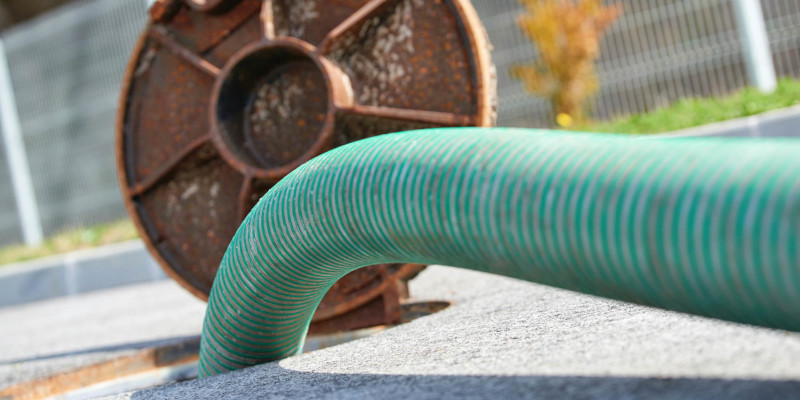 One of the most important aspects of septic tank maintenance is regular pumping, which is a process that involves removing the sludge layer that forms at the bottom of the tank through normal use. When you flush a toilet or rinse something down a drain, the liquid and solid waste move into the septic tank, which is buried underground. The filter in the tank helps to separate the liquid waste from the solid waste, leaving the solid waste behind to form that layer of sludge. However, what happens to the sludge next is what is important. When the tank accumulates too much sludge, it can no longer function properly, often leading to a sewage backup. This is a problem that you want to avoid at all costs, which is where our team at Lee Kirk & Sons Septic comes in.
We have a team of experienced, knowledgeable technicians who offer septic system pumping services to clients located throughout the Davenport, Florida area. When you schedule septic system pumping at your property, we'll arrive with a large truck with suction that can quickly and efficiently remove the sludge from your tank. We refer to this process as pumping because the movement of the sludge allows it to be properly pumped out, leaving behind a nearly empty septic tank that is ready to perform its job once again. Our septic system pumping services also include complimentary filter cleaning, which is another aspect of maintenance that you shouldn't skip. Cleaning the filter in your tank ensures that this important component can continue to separate liquid and solid waste as it moves through the system.
In addition to septic tank pumping, we can handle a range of other septic needs on your property. Our company has been serving clients in the area for years, and we offer septic installation, repair, and other maintenance tasks as well. As one of the top local septic companies, we're proud to deliver high-quality service and make recommendations that protect our clients and their properties. Regular septic tank pumping is the best way to reduce the risk of a blockage or backup, which could lead to the failure of other components or even the entire system. A brand-new septic system could run you several thousand dollars, so keeping yours in good condition through regular maintenance is a cost-effective and smart alternative.
---
At Lee Kirk & Sons Septic, we offer septic system pumping services in Polk County and the rest of Central Florida, including Lakeland, Plant City, Davenport, Winter Haven, Tampa, Bartow, Brandon, Lake Wales, Pine Hills, Fort Meade, Haines City, and East Tampa.