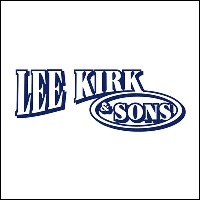 Many people don't realize that septic tanks offer notable advantages over municipal sewer systems. A septic system offers effective, simple treatment of onsite wastewater, as opposed to it being processed by a municipal treatment plan.
A septic tank allows you to avoid the high cost of a sewer line because your groundwater is recharged onsite. As a result, more clean water is available for use. A septic system treats effluent naturally, enabling the water to seep into the ground, which not only helps to replenish the water supply, but provides moisture and nutrients for plants.
Septic tanks also offer environmental advantages over municipal sewer systems. Using a septic system lowers the risk of sewage discharges from a treatment plant. Older sewer lines often leak raw effluent into the soil which contaminates local groundwater. If properly installed and maintained by a professional septic contractor, your septic tank will give you years of trouble-free, eco-friendly and efficient service.
Even if your property has limitations caused by any of the following factors, it is still possible to install a septic system:
Steep slope
High groundwater
Wet, sandy, clay, rocky or shallow soil
A site where an existing septic system has failed
Choose us at Lee Kirk & Sons Septic in Lakeland, Florida. We'll take care of your waste removal needs, so that you won't have to deal with a failed system. Serving all of Polk County – call 863-858-6007 today for a free estimate! We take so much pride in our work that we offer a free five-year warranty on all new drain fields and septic tanks.