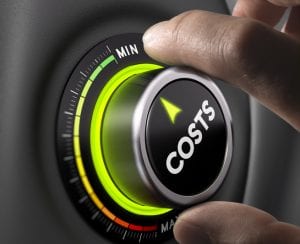 Some types of maintenance services have a usage and time component, such as getting your vehicle serviced every 5,000 miles or 6 months, whichever comes first. That isn't the case with septic tank cleaning. The less you introduce to the system and the better you care for it, the less often you will need septic tank cleaning. Understanding how your septic system works is a key part of controlling your septic tank cleaning costs.
If you are building a home and having a septic tank put in, consider that a smaller tank will require more frequent septic tank cleaning. Although regulations tell you the minimum size you can have installed if you want to reduce visits, it might be a good idea to go with a bigger tank. This will also be beneficial if your family size increases later and a larger tank is more critical.
Another way to control septic tank cleaning costs is to avoid putting grease, fats, and oils down the drain. These are not biodegradable and some standard septic tank cleaning companies won't clean out a tank that has an abundance of these in it. If you cannot avoid these, consider having a grease trap installed to keep your system healthy.
One thing you should never do to try to control septic tank cleaning costs is attempt to take care of it yourself. There are various health and safety risks involved that can make it dangerous for you and could result in damage to your septic system. Either of these scenarios would mean added costs that you really don't want.
Here at Lee Kirk & Sons Septic, we are happy to provide you with advice to control your septic tank cleaning costs. Our family has been serving the Lakeland, Florida area since 1959 by providing affordable and comprehensive septic tank cleaning. We can also clean any filters that may be a part of your system and we can give you a report as to its overall health. Contact us today to learn more!