If you have a home, you probably have a septic tank. It's out of sight but it's in use every day. Like a hot water heater, it's an unappreciated appliance that requires maintenance. Septic tank cleaning is the sort of necessity that, if ignored, can very suddenly make your house much less livable.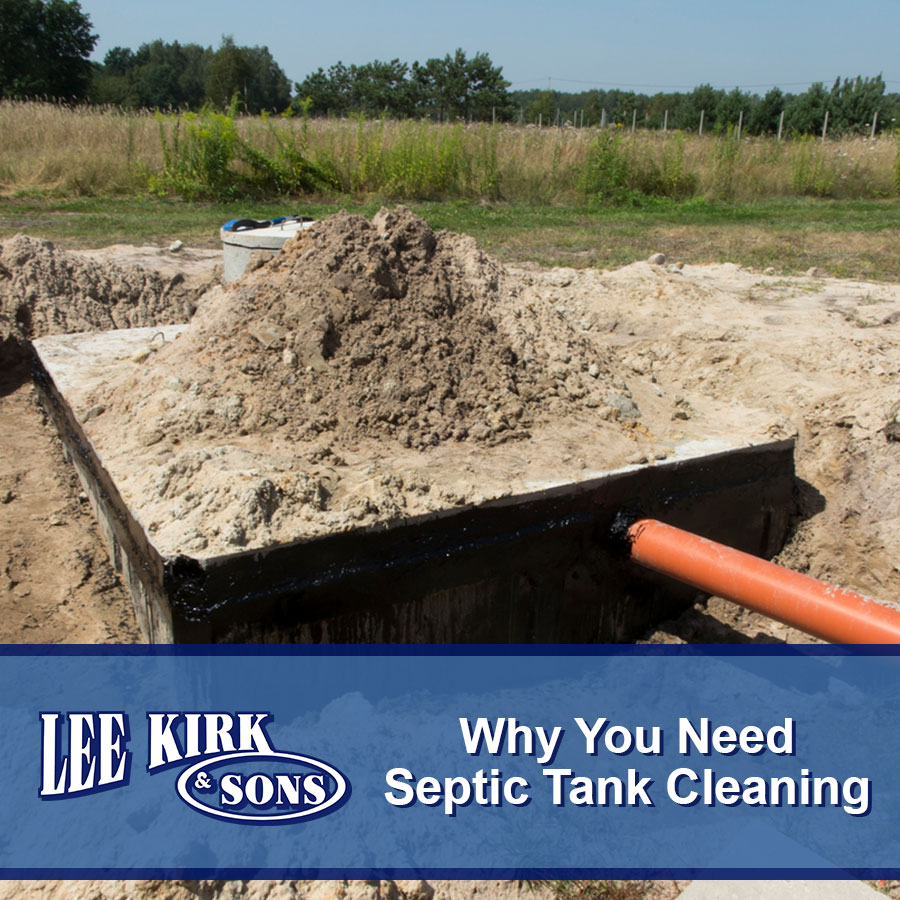 The conventional wisdom is that a septic tank should be cleaned every three to five years. This may depend on the size of your tank (a thousand gallon tank is a fairly usual household size) and the size of your household. These variables factor into your overall plan to stay on top of your septic tank cleaning schedule. The reasons for cleaning your tank are no laughing matter.
One sign that you need septic tank cleaning is slow drains, or backwash after you flush the toilet. If this is happening, then you may have waste going up other pipes as well. That's a potential health hazard.
If your tank gets overfull, it can break. A broken septic tank means you've now got a major purchase to make that could have been avoided. Additional consequences include water pooling around your property and, worse, a smell your neighbors will not appreciate.
If you need septic tank cleaning, we at Lee Kirk & Sons Septic can help. We've been servicing Lakeland County and the surrounding areas since 1959. We have four generations of expertise and professionalism behind our name, and we want to help you make sure your tank is clean and ready to last. Give us a call today!