A septic tank is an important part of your home's drainage system since it holds all of the waste that is created from your home and helps it to decompose into harmless sludge. If you have just built a new home and are in need of a new septic tank installation, you'll want to be sure to have a professional take care of the job for you. Installing a septic tank is a large project and it can be tough to do alone. Even so, it is still a good idea to understand the basic steps behind installing a septic tank, which include the following: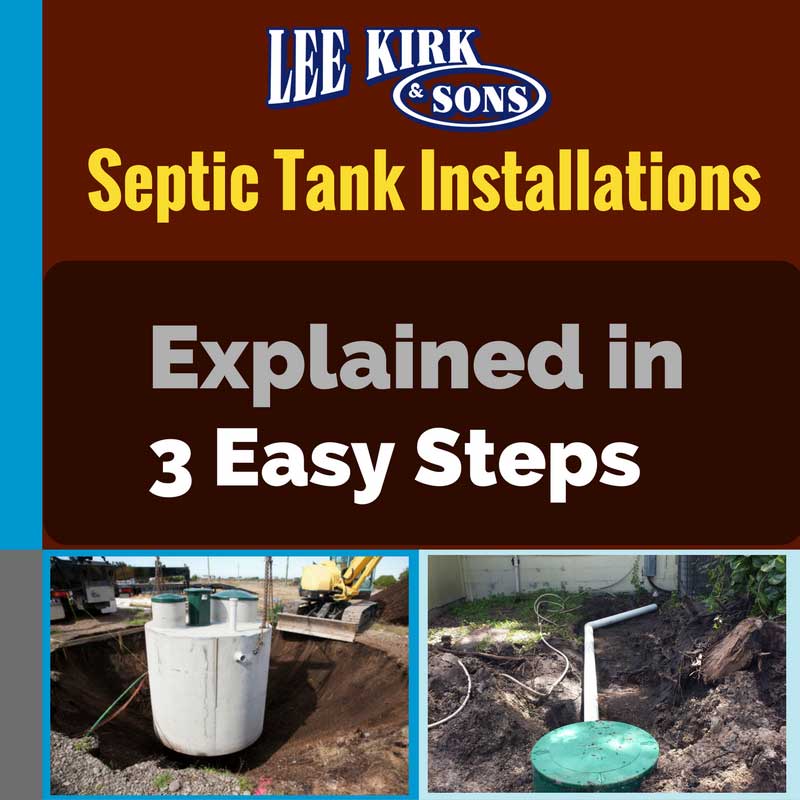 Choose a location for the septic tank –The first thing we will do is find a suitable location to place your new septic tank. We will then dig a hole for the tank and create a leach field around it.
Install pipes — There are a variety of different septic tanks that we may be installing, but the next basic step is to lay the pipes. For a gravity fed system, these pipes will need to be carefully laid down at an angle that allows the contents to flow downhill into the tank.
Cover the pipe and tank — The last step is to cover the pipe and tank with dirt or gravel. It is important to put gravel around the pipe in order to hold it steady throughout the year.
These are the basic steps involved in a septic tank installation. For more information or to schedule your own septic tank installation, call Lee Kirk & Sons Septic.