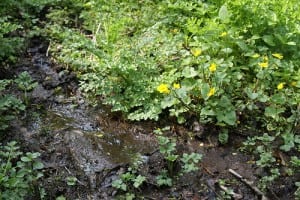 With septic tanks, there are many things that can cause grief. For example, most drain fields are going to cause problems over time. In case you don't already know, the drain field is used to remove impurities and contaminants from the liquid that emerges from septic tanks.
Here's a lesson in septic tanks 101—signs of drain field failure:
The drains are starting to make unusual gurgling sounds.
The toilet keeps overflowing or flushes slower than usual.
There's an overflow where the washing machine is hooked up.
When you empty a sink, it backs up into the bathtub or shower.
Stinky odors are coming from the drains of your home.
You see wet waste showing up on your land, and the air has a foul smell.
The drain inspection chambers are filling up with waste.
You notice dips in the soil near either the septic tank or the drain.
Nearby ditches and streams are polluted.
Other problems with septic tanks are bound to arise. For example, another house joining your system, sodium binding in the soil, or deterioration of the tank could be on the horizon if you rely on a septic system. Fortunately, many problems can be kept at bay by having a septic contractor perform regular maintenance. Following this approach can stave off major issues or avoid failure.
Important: Septic tanks need to be pumped periodically because they can only handle so much scum and sludge. If all of this goo starts emptying into the drain field, things will completely clog up.
For quality service on septic tanks in Lakeland FL, contact us at Lee Kirk & Sons Septic. Operating since 1959, we have the experience and quality workmanship to serve your septic and waste disposal needs. Request a free estimate today!